Winters here now at the Brewster Inn. Theres plenty of snow on the gound, the snowmobilers are out on the trail right next to us and business is good!
We're busy marketing towards more winter and spring business at the minute and its working well.
We have new brochures just printed which will start to find their way out and about in the coming days all designed by my excellent designer Kim!
I think i've shown these first products before but they're worth showing again..
Our 9×4 rack card that goes into all the tourist information centres in the State as well as various other establishments. It will soon be reprinted with some new photos due to the room changes that we've made but the wordage will stay as is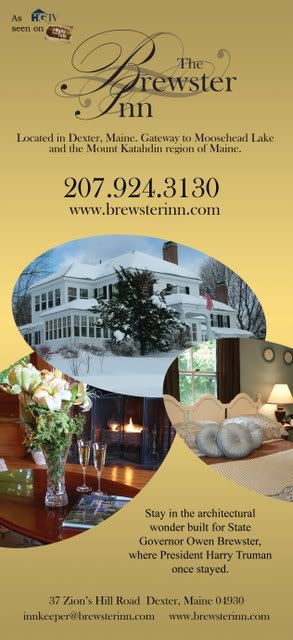 Our "Thank You" card that we send out to guests when they leave after a stay. We sell these too at 5 for $8 or $2 each. They're blank inside and can be used for all occassions. On the front they have a beautiful painting of the house and on the back theres an image of our sign and a brief history of the Brewster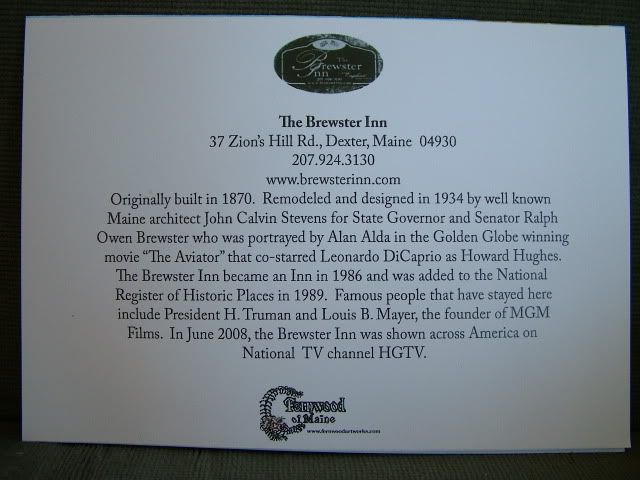 Next we have our Scrapbooking and Craft brochure that is aimed at groups of artisans and crafters who want to get away from their normal lives and come to the Brewster and work on their scrapbooks, quilts, beading or whatever their skill maybe and either just stay for a few hours, a day and night or a weekend. Various packages all inc food and lodging are available on request. These brochures are also available on www.brewsterinn.com or by giving us a call and we'd be very happy to mail one out to you.
We've already done a few of these events and they work really well and we love doing them here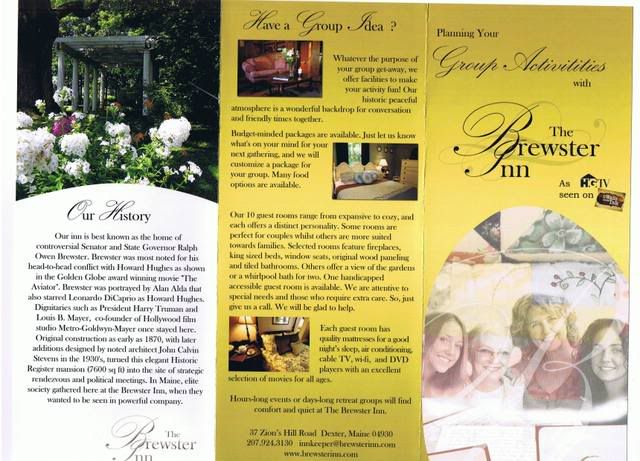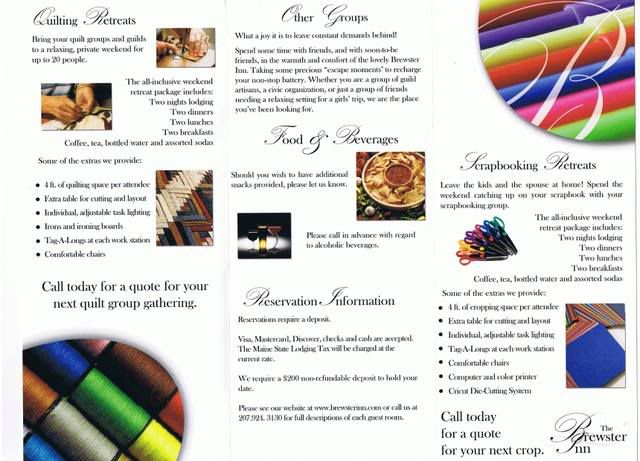 Check out our new snowmobile brochure on the next page!